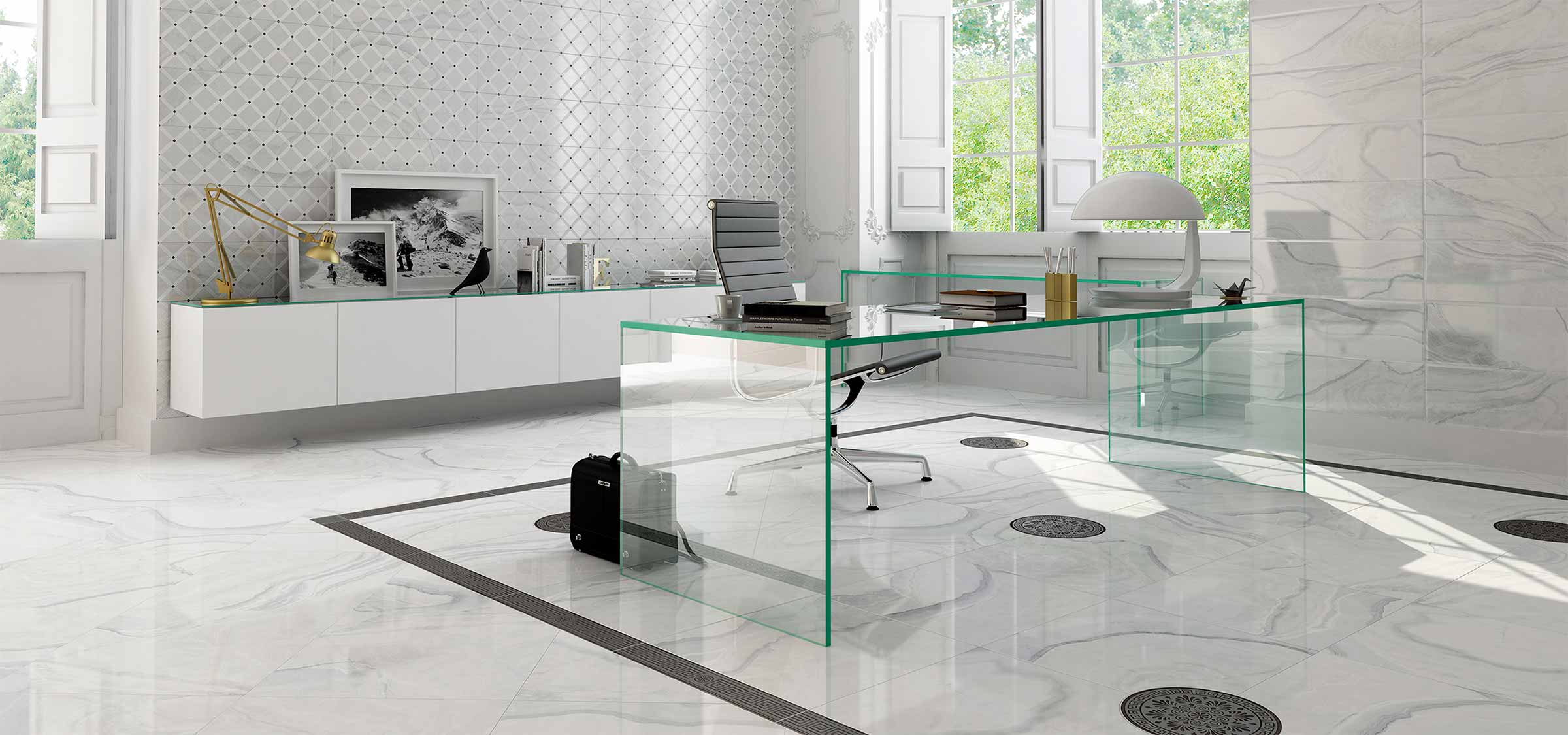 Tiles
Find your perfect wall or floor tiles at our Chorley based tile showroom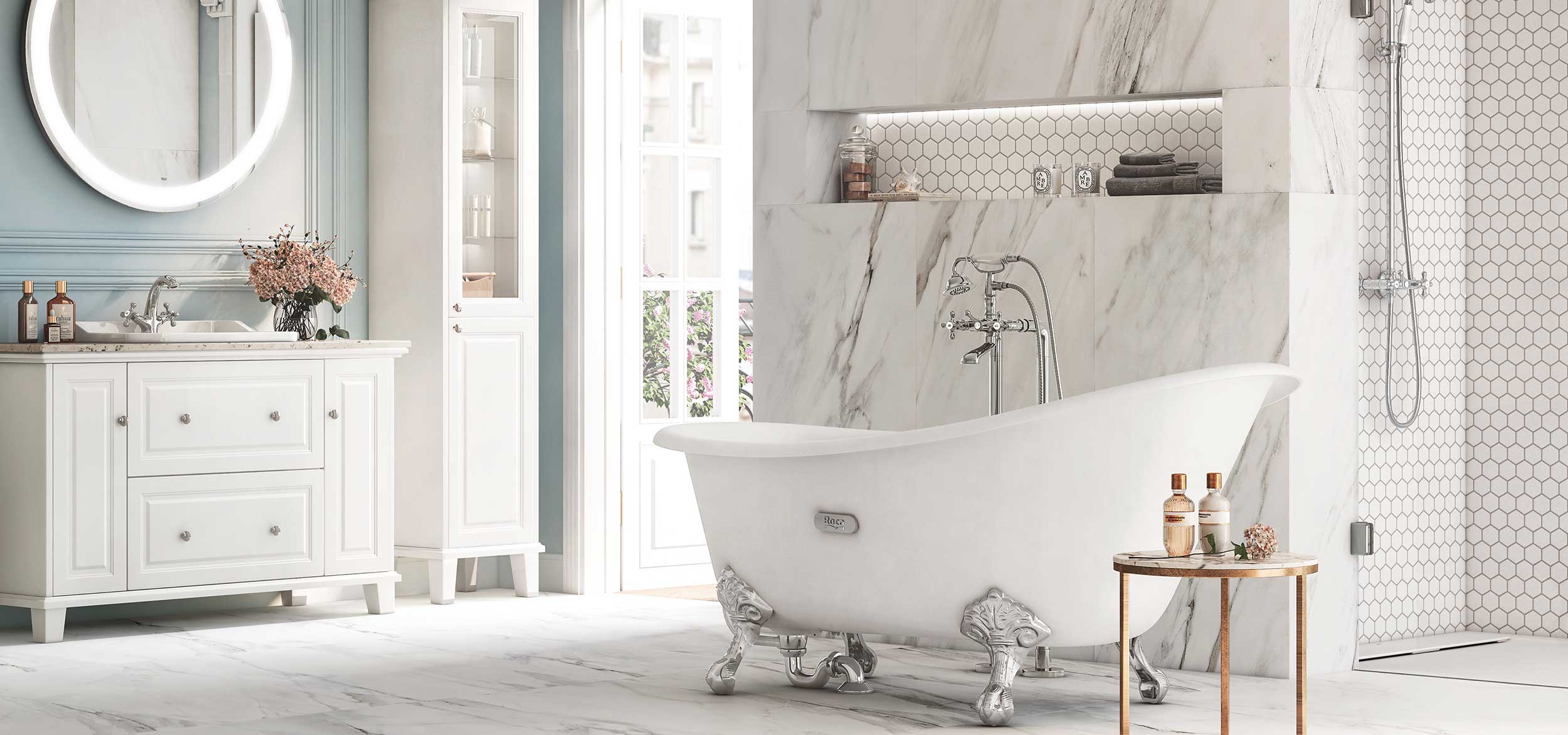 Bathrooms

Create the bathroom of your dreams with our beautiful range of bathroom suites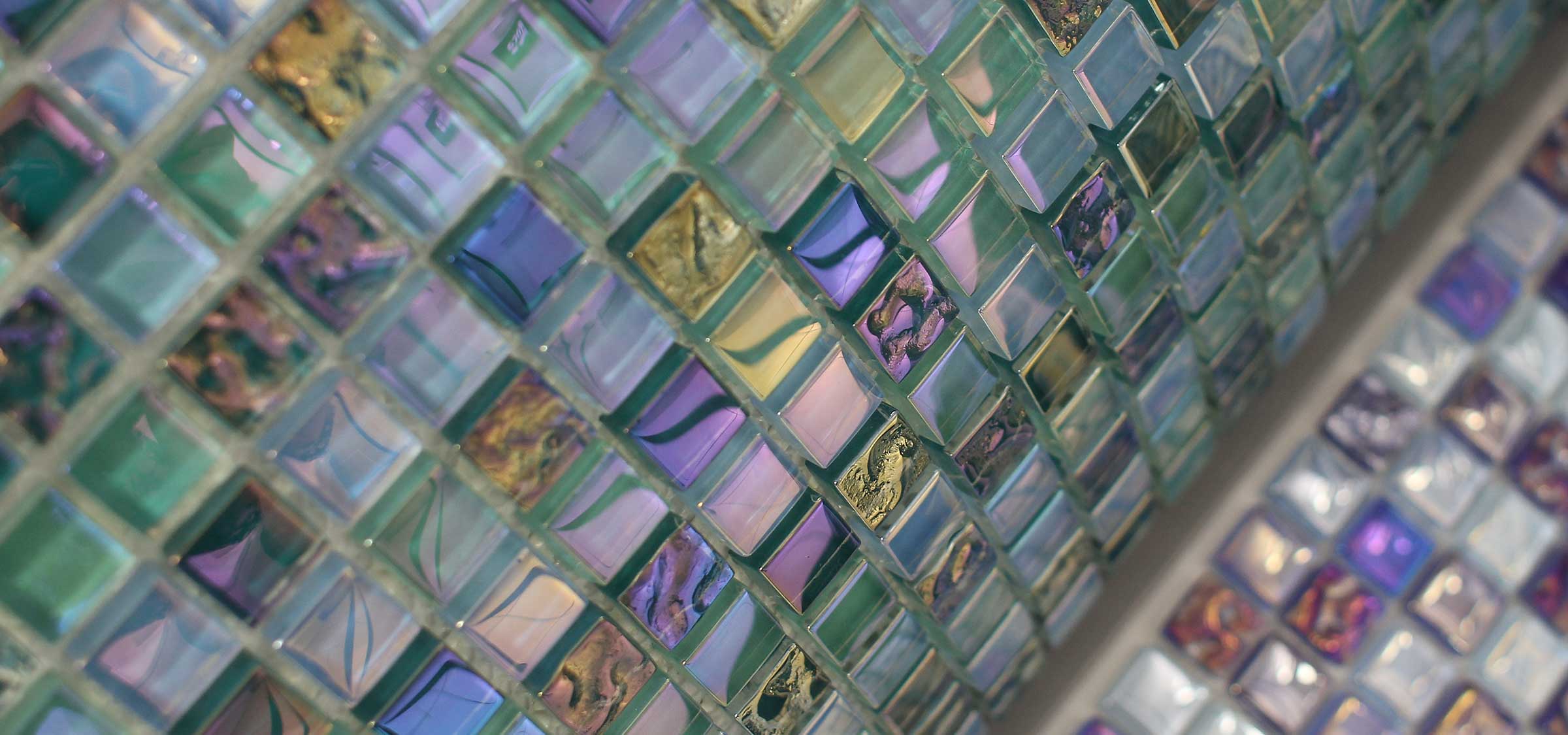 Trade Tile Supplies
Euxton Trade provides all of your tiling essentials at amazing trade prices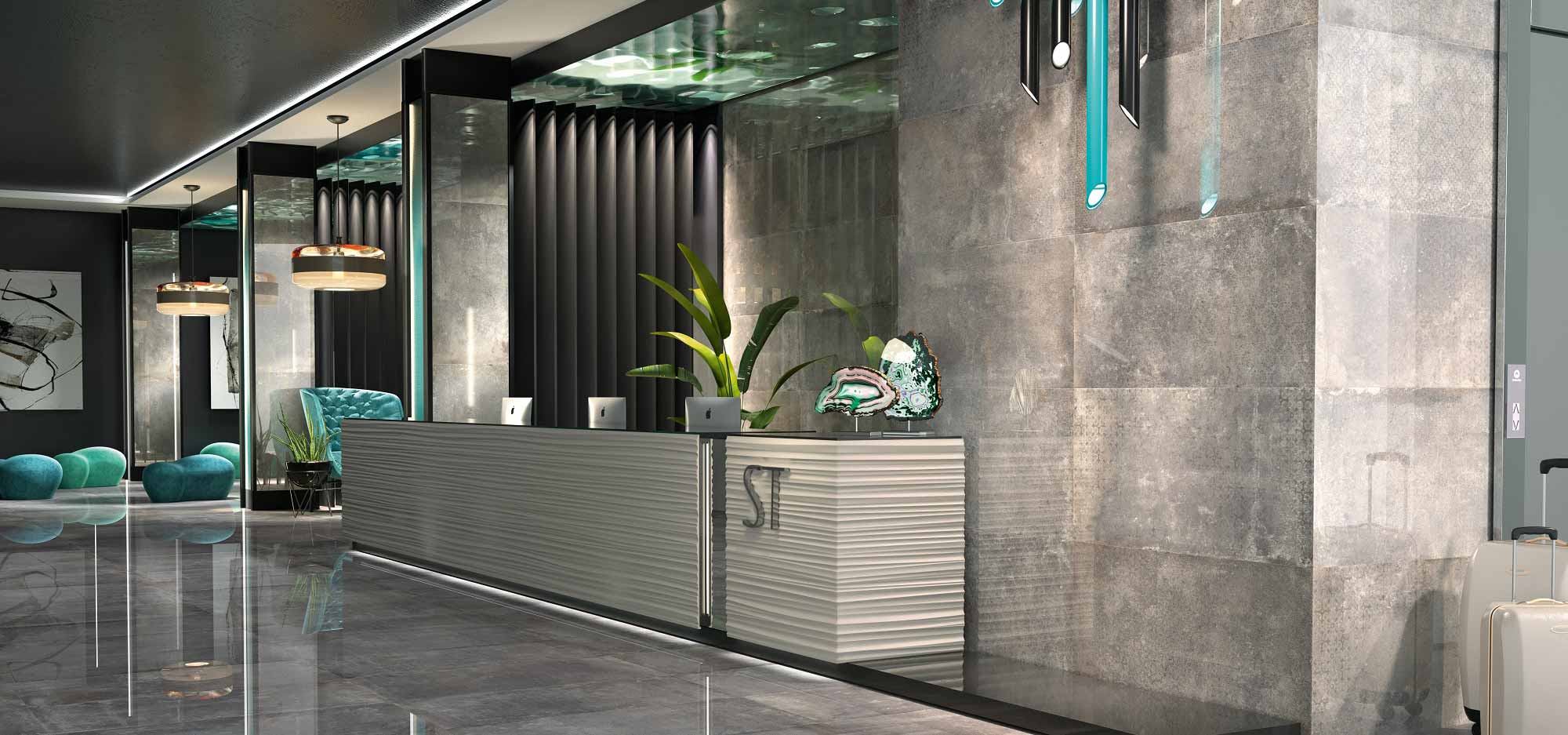 Architects and Specifiers

Euxton Tiles has a wealth of experience servicing architects and specifiers throughout the UK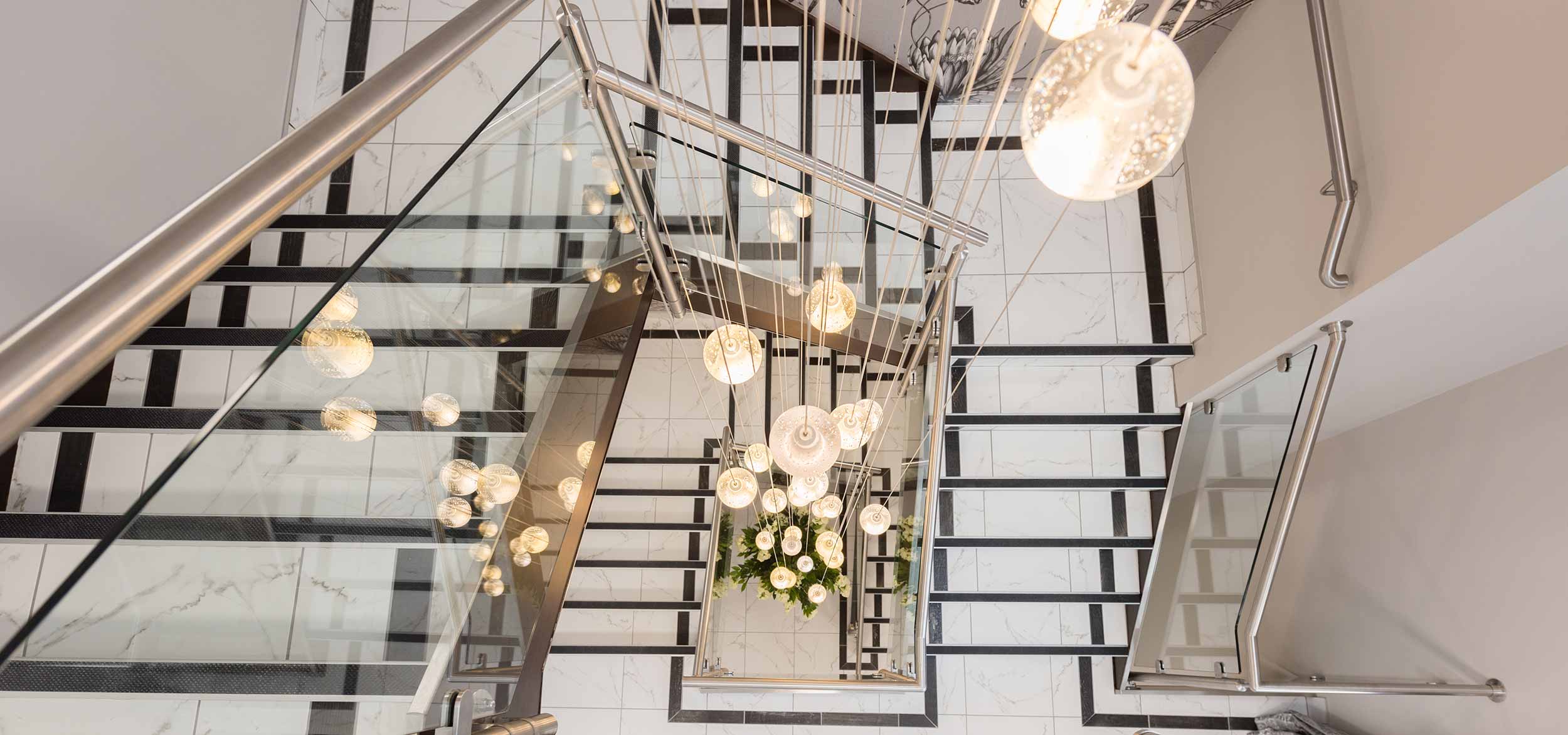 Tiling Contractors

Tiling Contractor Showroom and Supplies in Chorley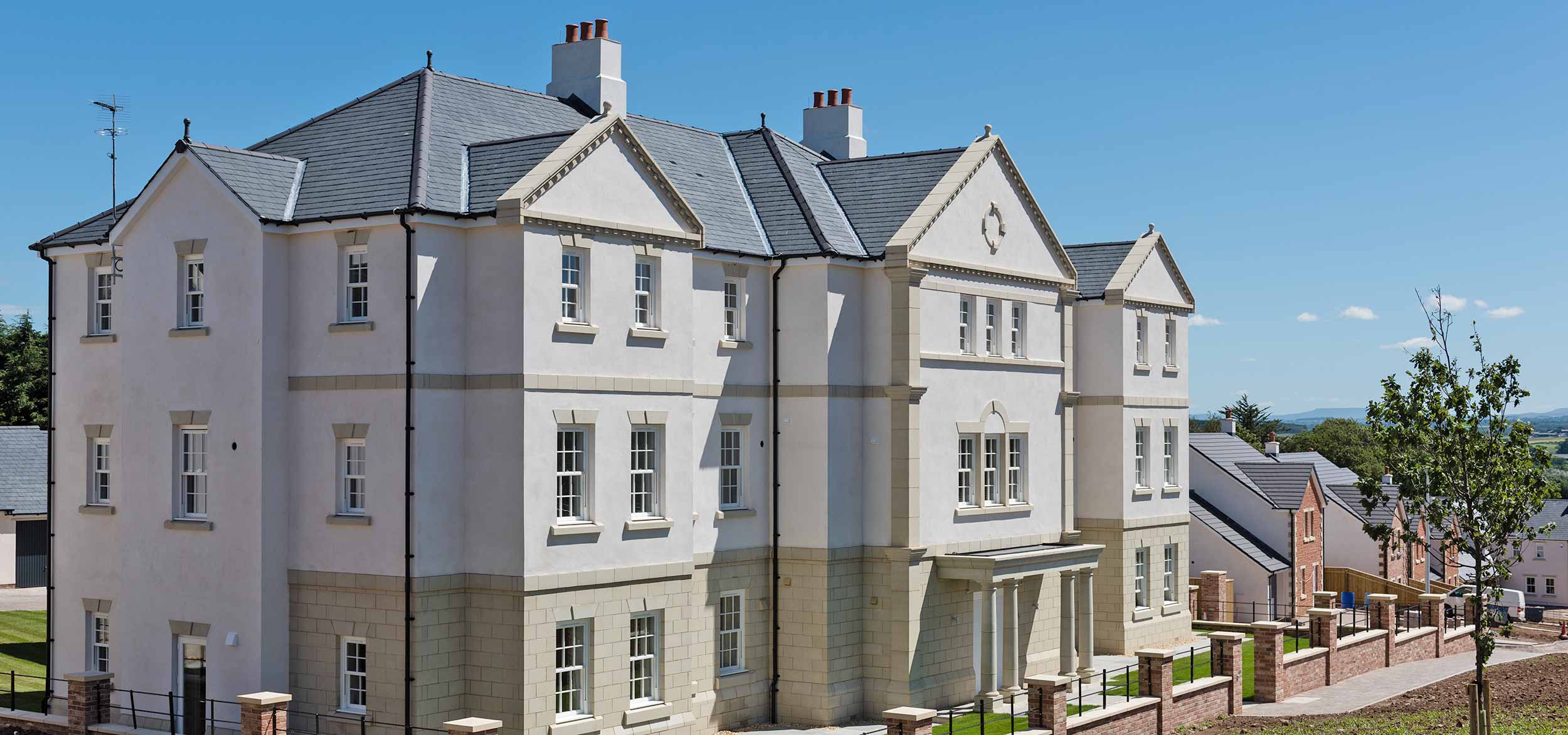 Housing Developers

Tile supplies for housing developers
0% Finance Available on Bathrooms and Tiles – please ask for details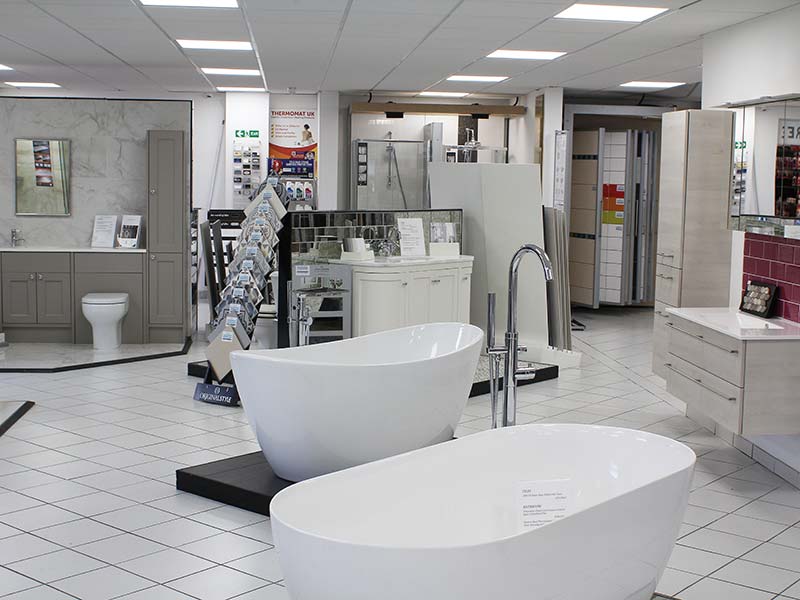 Tile and Bathroom Showroom
One of the area's leading tile and bathroom showrooms, we attract visitors from all across the North West including Chorley, Preston and Wigan. Whether you're looking to refresh your tiles or install a full new bathroom, the Euxton Tiles and Bathrooms showroom is your one stop shop for all things tiles, bathrooms and accessories. We also offer a professional 3D bathroom design service.
Call in or book an appointment with one of our tile or bathroom specialists.
Euxton Trade Supplies
With fantastic savings on tile adhesives, grouts, trims, tiling accessories, tools, tile cutters and much more, Euxton Tiles are the first choice, reliable tile supplier for tradespeople in Preston, Chorley, Wigan and the surrounding areas.
Pop down to our showroom to find all the tile supplies you need to get the job done. Or apply for an Euxton Tiles trade account below.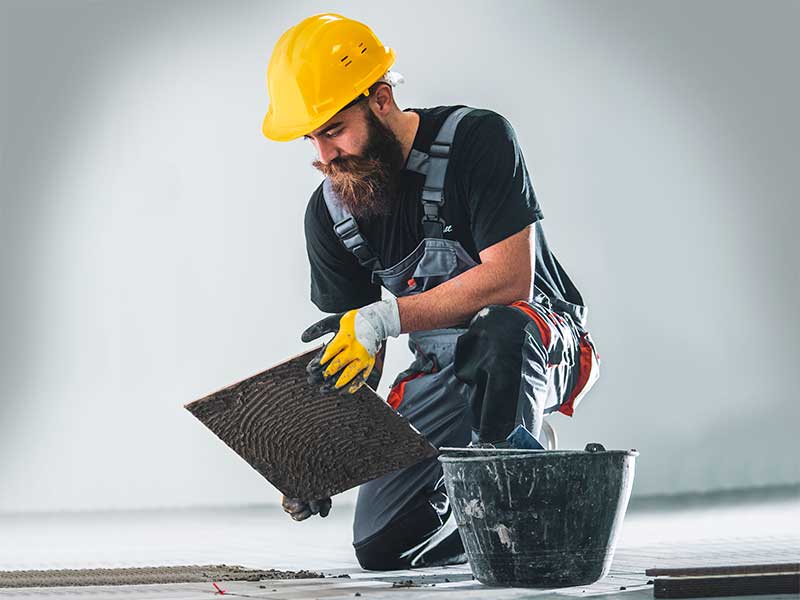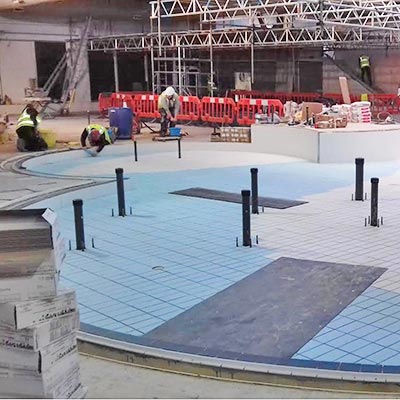 Supplies for Tiling Contractors
At Euxton Tiles we have been delivering high quality tiling products and an industry leading service for tiling contractors for many years.
We understand the demands of the industry and we will help you to get the job done on time and on budget.
Get in touch with us to see that our high level of personal service is just one of the ways we set ourselves apart from other tile suppliers.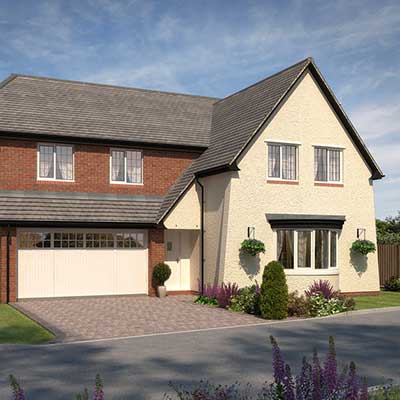 Tiling Supplies for Housing Developers
Offering a vast range of tiles and accessories, we are proud to offer tile supplies for housing developers working across all aspects of the house building market, including the social housing sector.
At our large tile distribution centre in Lancashire we hold stocks of Johnson Tiles specified products as well as many other ranges and can propose and supply specifications for any project size.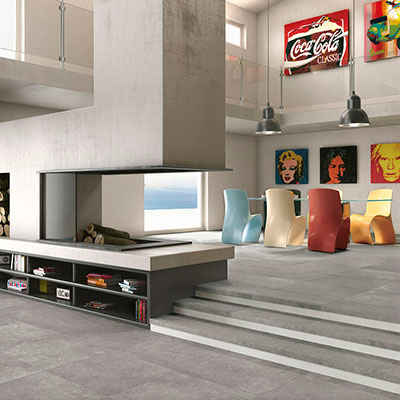 Tiling Supplies for Architects
At Euxton Tiles we are proud to offer tile supplies for architects and specifiers across the UK. From value engineering to our sampling service, our contracts team pride themselves on being able to supply a tile for every application.
Thanks to our extensive experience working with architects and specifiers and our close contact with reputable tile manufacturers around the world, we like to think that we are able to supply a tile for every application.
We Offer High Quality Tile & Bathroom Products at Competitive Prices
We only sell quality products, that's why we offer a quality guarantee on all of our tile and bathroom products.
Why Choose Euxton Tiles and Bathrooms?
As a leading tile supplier in the North West we supply a vast range of wall tiles and floor tiles including porcelain tiles, natural stone, marble, slate, mosaics. Meanwhile, our bathroom showroom offers a 3D bathroom design service alongside stylish bathroom suites and accessories. We also supply a huge range of tile adhesives and grout, tools and ancillary products which our tiling experts can recommend for your project.
Our product ranges include, but are not limited to: Ardex, BAL, Gres De Aragon, Dorset Woolliscroft, Caesar, Thermomat Underfloor Heating, Jackoboard, Genesis, Johnsons, LTP, Marmox, Rubi, Saime, Schluter, Imola, Roca, Colorker, Equipe , Pamesa , Azulev, Love Tiles, Tuscania, Rosa Gres, Pavigres, La Fabbrica, Baldocer, El Barco and Vidrepur.
Below are just a few of the reasons we're the leading tile and bathroom showroom and tile supplier in the North West:
Established over 70 years
Largest independent national tile distributor based in the North West
Massive stocks direct from the manufacturer
Next day delivery service available on our own delivery fleet (within certain areas)
Member of the ABCD Group (The Association of British Ceramic Distributors)
Our highly trained staff are on hand to deal with all manner and size of enquiries.
Our buying power gives us access to all the major manufacturers of tiles and ancillary products available in the marketplace.
Visit our tile and bathroom showroom and see our high-quality, great value tiles and bathrooms for yourself. Book an appointment or just call in.
Some Comments from our Lovely Customers
"Fabulous company to deal with and friendly service. The quality of the tiles are outstanding, to say the least. Will definitely be purchasing from here again."
"Came in for kitchen floor tiles received some great design advice from Jonathan in the show room,I will be going back for more tiles for my en suite , a extremely friendly team and overall good advice thanks guys"
"5 star review. Couldn't have asked for more really. Andrew helped me immensely with the design of the family bathroom. Definitely felt like he went 'the extra mile' for the customer."
Visit our Tile and Bathroom Showroom
We are based in the village of Euxton, just outside Chorley. Located at 137 Wigan Road, Euxton, Chorley PR7 6JH our tile showroom is easily accessible from the M6.
It is our central location, combined with our fantastic customer service, 
5 star reviews
and high-quality tiles that means we have established ourselves as the must-visit tile showroom for people across the North West including
Wigan
, Preston
, Southport, Manchester, Liverpool Blackburn and Bolton.

High Quality Tiles, Bathrooms and Supplies
Our Tile and Bathroom Showroom
Our impressive tile and bathroom showroom features top products from leading manufacturers at home, throughout Europe and the rest of the world. Our expert staff will be able to help you with decisions on your tile and bathroom choices.
We Have Competitive Prices
Buying direct from the manufacturer cuts out any middle man and enables us to offer top quality products at competitive prices. Our tile and bathroom suppliers provide excellent products and, because of our buying power, we are able to offer excellent value for money prices.
We Have Been Established for Over 70 Years
From humble beginnings after WW2 the fledgling company developed, outgrew its existing base in Adlington before moving to the current location in Euxton. Warehouses, the tile and bathroom showroom and offices were added and upgraded as time progressed.
We are Always Sourcing the Very Best Ranges
Decisions on new ranges are made based on design and quality first and foremost. The price, whilst important, is not the basis on which we chose our products. Our reputation is based on top quality products which need to perform, whether on a kitchen splashback or on the main thoroughfare at a major airport.
Massive Stocks from the Manufacturer
Large warehouses at Euxton hold stocks from all our major suppliers so all popular products have immediate availability. Our European hauliers work closely with us to provide a weekly service from the continent.
Fast and Reliable Delivery Service
Our delivery fleet covers the whole of the North West ensuring a next day delivery service of tile and bathroom products to our customers when required. At peak times our warehouses are open into the night to ensure timely deliveries are carried out.
We Value All of Our Customers
All customers both large and small are treated in the same friendly, respectful manner. We never lose sight of the fact that it is the customer who pays the bills. Many of our corporate and trade customers have dealt with us regularly for over 30 years.
Member of ABCD Group
We are proud to be members of the ABCD group – The Association of British Ceramic Distributors – a group of eight tile distributors covering the whole of the UK. Rigorous checks are in place to ensure only the most reputable companies are invited to become members, giving customers confidence that they are dealing with trustworthy businesses.